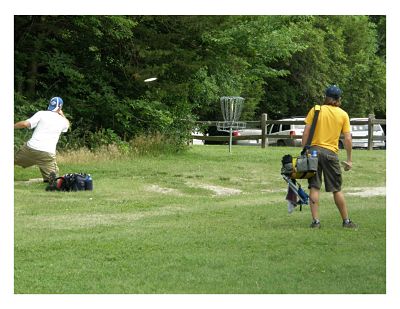 Roper East Park Disc Golf Course
Disc Golf is a growing sport in Lincoln and we have made some much needed improvements to our disc golf courses!  These are the improvements that were made to Roper East Disc Golf Course:
Cement pads at each tee
New baskets
New tee box signs
Message board and kiosk
Through the support of the community we have met our goal and would like to start on Roper West in 2018! Thank you Lincoln for your continued support!! 
Roper East dedication will be held in Spring 2018.