Bishop Heights Seesaw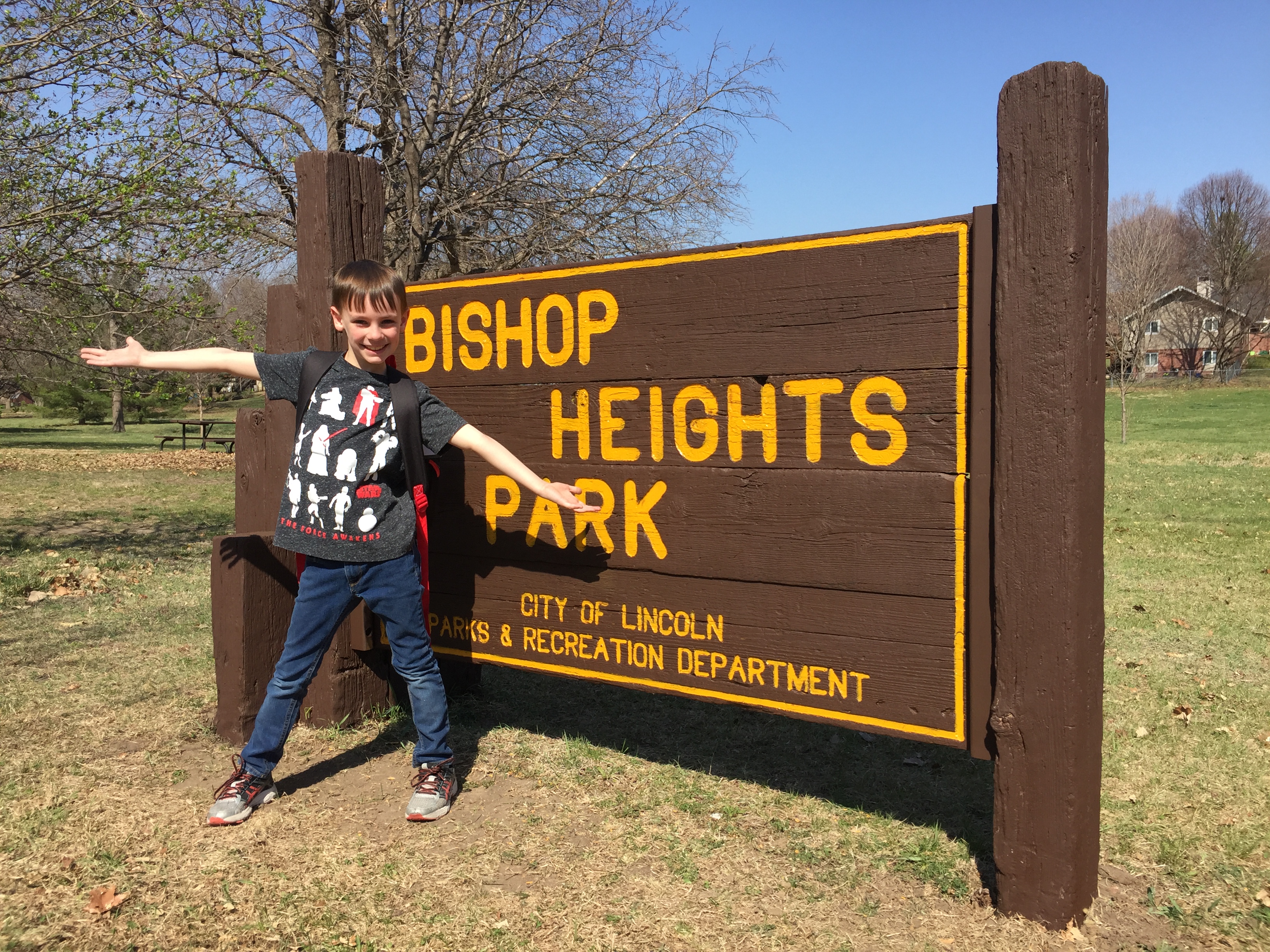 Simon Brockmeier, an 8-year-old Lincoln native, noticed some time ago that some play equipment was removed from his "beloved" Bishop Heights Park. He found equipment he enjoyed at other Lincoln parks and in September of 2017 wrote a letter to the Lincoln Parks and Recreation Department requesting that new equipment be installed, and offering to raise money to be able to do so. Installation of one piece of equipment was in the works (Simon was invited to help select it), but it was suggested to Simon that with private donations, a four-seat seesaw could be installed as well. After meeting with Maggie Stuckey, the director of the Lincoln Parks Foundation, and J.J. Yost, Planning and Construction Manager at the Lincoln Parks and Recreation Department, Simon decided to apply for a mini grant to assist him in his private fundraising campaign. He was awarded a $1,900 grant from the Lincoln Parks Foundation and with help from the Prescott Area Neighborhood Association, Country Club Neighborhood Association, and family, friends, neighbors and strangers, he has surpassed his $2,900 goal. To date, Simon has raised $4,390.05, enough for the seesaw, a bike rack, and four trees. He's not done. He'd like to raise another $330 to bring the number of trees to six. After that, he thought it would be nice to replace the picnic tables. In addition, Simon is considering raising money to start an endowment for Bishop Heights Park. Says Simon: "The park is an adventurous place where kids can use their imagination and play.  If you're in a tough decision, do something. Because anything can happen." 
A ribbon-cutting ceremony for the installation of the seesaw and tire swing will take place at Bishop Heights Park on Tuesday, May 22, at 4:30 pm. The public is invited to attend. 
Please join us in supporting Simon. 
Donations can also be mailed to the Lincoln Parks Foundation at 3131 O St Suite 301, Lincoln, NE 68510