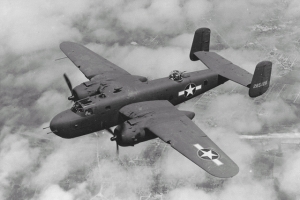 Doolittle Raiders Memorial 
A local high school graduate is leading the effort to raise funds to create a Doolittle Memorial at the Veteran's Memorial Garden.
The Doolittle Raid was a mission conducted in retaliation of the Japanese attack on Pear Harbor.  It was headed by James "Jimmy" Doolittle and it included 80 total men. Two of these men were from Lincoln, Nebraska. Their names were Donald E. Fitzmaurice and Richard O. Joyce.
These men put their lives on the line for the sake of the American people and they boosted American morale.  This raid demonstrated that the American will would not be deterred for any enemy.
Please help in funding this memorial that pays homage to these brave men.