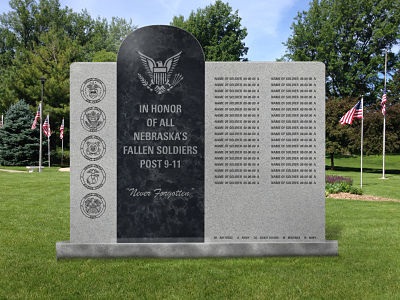 Post 9-11 Memorial
Since the World Trade Center attack in 2001, many Nebraskans have sacrificed their lives for our security during the Global War on terrorism.  They are men and women from every branch of the US Military.  Volunteers are leading an effort to create a beautiful memorial in the Veteran's Memorial Garden in Antelope Park to honor these brave soldiers.  
The memorial will be black granite and will state "In Honor of All Nebraska Fallen Soldiers Post 9-11  May They Never Be Forgotten".  The seals of the five branches of the military will be displayed on the memorial.  All fallen soldier's names will be engraved on the gray/blue granite portion of the memorial. Three black granite benches will be placed in front of and in back of the memorial.
Please join Lincoln Gold Star Mothers Maria Medrano-Nehls, Gold Star Mother of Master Sergeant Linda Tarango-Griess, Killed in Action in Iraq, and Joyce Peck, Gold Star Mother of Staff Sergeant Patrick Hamburger Killed in Action in Afghanistan in supporting this new memorial for all Nebraskan's killed since 9-11.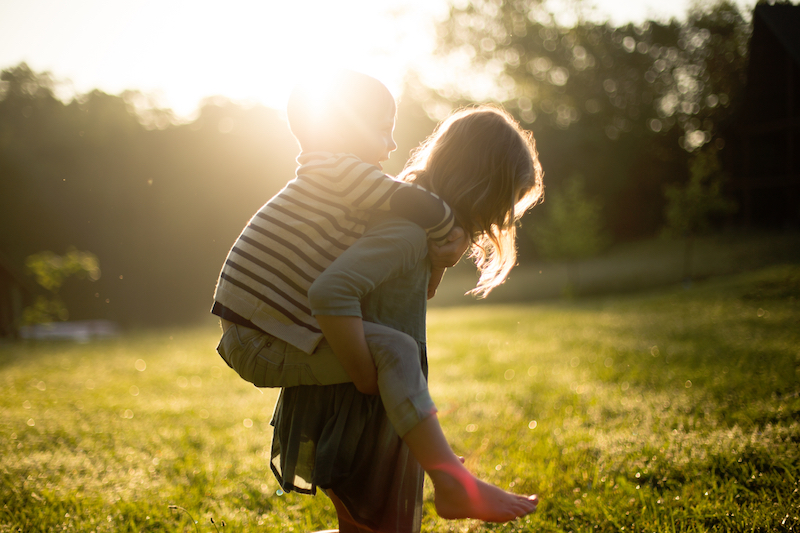 Support
Private support is essential...Love your parks…and give a gift that lasts a lifetime. If you have questions or need help navigating our new online donation system please email us at director@lincolnparks.org or by phone 402-441-8258.
Read more about our programs.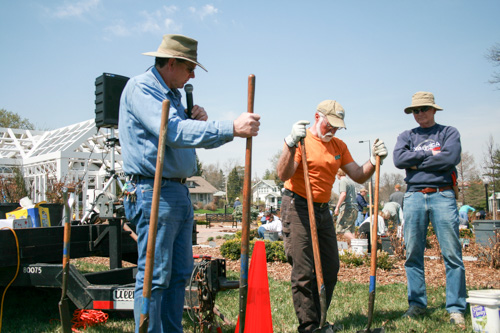 Volunteer
Want to help with Lincoln's parks and recreation? Sign up to volunteer and we'll put your talents to good use. 
Read more.