Roses for Christie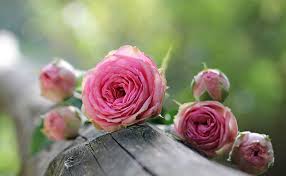 Christie Dionisopoulos has actively been a part of enhancing the life of Lincoln, and a special part of our lives for many years. Christie and her husband, Pete, will be starting a new chapter in Wisconsin. 
The Lincoln Parks and Recreation and Lincoln Parks Foundation send our best wished with Christie and Pete as they begin this new chapter in Wisconsin. 
Please join us in saying a special thank you with a card and donation! 
Funds will be used to plant new roses in the Hamann Rose Garden providing a beautiful tribute to Christie for years to come. Donations can be made of any amount. Each rose plant will cost about $25. 
Cards for Christie can be delivered or sent to our office located at 3140 N St, suite 301 Attn: Coley. We would appreciate receiving cards and donations by Monday, October 23rd. 
Informal open house - Wish Christie well in person at our new offices at 3140 N St, Suite 301 on Friday, October 27 from 2-5pm.